Contact us
Call us at:  (030) 246 30 721
You can write a message to contact us as well. We will answer promptly. Thank you!
Adress
Intermundia GmbH
Wittestraße 30K
D-13509 Berlin
Intermundia Solutions GmbH
Neue Bahnhofstr. 9-10
10245 Berlin
Phone: +49 30 246 30 721
Fax: +49 30 246 30 723
Location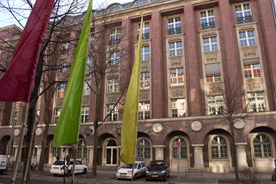 We are located directly on Berlin's Ostkreuz, in an industrial building, built in 1916 by Alfred Grenander, the architect of the Berlin U-Bahn.